7.9 Billion Reasons for Learning Visual Communication
Wednesday, May 18, 2022 -
Join IIBA® Hobart and special guest Marc Hundleby as they dive headfirst into the world of visualisation in a fast-paced, action-packed hands-on webinar that teaches you everything you need to know about bi-ka-blo®.
What is bi-ka-blo®?
Bikablo is a made-up word from the first few letters of the German words "Bilder Karten Block" meaning Picture Cards Pad.
The meaning is less important; what is essential is the bikablo technique is the product of years of work by a talented team to distil complex images and infographics into their simplest form so that anyone can learn to draw and use the technique to communicate visually.
Why learn to communicate visually?
We live in a complex, information-heavy, fast-paced and continually changing world. Our cognitive apparatus is mostly unprepared to deal with the onslaught of virtual information, and we sometimes have a hard time grasping abstract information.
There is an ancient technology that we can use to process and share this information, visualisation! Our ancestors used visualisation to support communication and shared understanding, and now so can you.
During this fast paced, fun session you will dip your toes into the world of drawing and visualisation and get to experience the simplicity and power of the bikablo technique
What you will need
Not too much, other than the usual enabling technology (internet, laptop with microphone and camera) you will need to have access to some paper (A4 or notepad), sharpies, a couple of post-it notes.
It also helps if you bring a curious, open mind and your energy!
Marc Hundleby is a published illustrator, agile coach, visual facilitator and trainer. Marc mainly works with large household names in Australia and thought leaders across the globe.
Marc previously held several Project, Program and PMO Management roles and spent many years successfully delivering projects and programs in extremely challenging corporate environments. These environments led him on a deep personal journey into a new way of being and a passion for coaching and visualisation.
Now, he is on a mission to help individuals connect with their inherent creative superpowers and unlock their truest potential. Transforming individuals into positive "Trojan Horses" who in-turn transform their workplaces into healthy, happy, and highly productive environments.
In 2019 Marc founded The Humble PM, a freelance consultancy that combines Visualisation, Training and Coaching to help individuals and organisations SEE, FEEL and THINK differently. He also owns a classic wooden boat in Tasmania called Jacaranda, aka "The Mistress".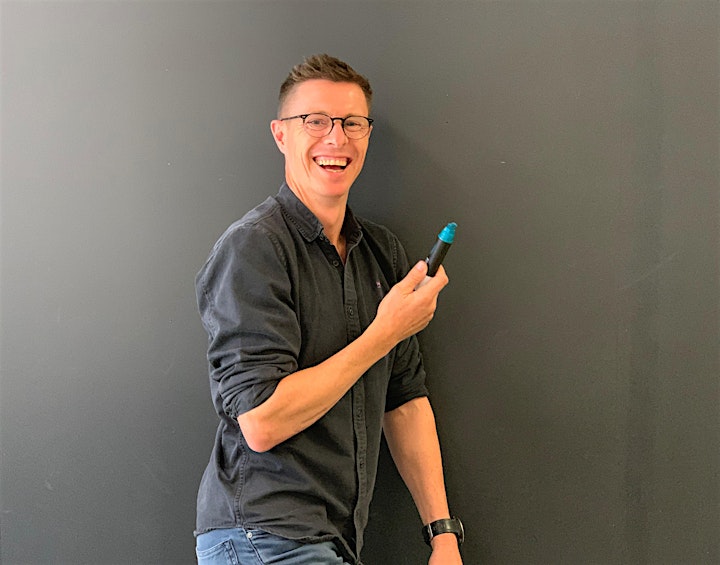 Event Details:
Date and time Wed, 18 May 2022 7:30 PM – 8:30 PM AEST IIBA® Members - Free Guests - $20